Occasionally, you might want to export reports/dashboards for a meeting or for sharing with others. Holistics provides a few ways for you to make these downloads: Export as PDF and PNG.
On the top right corner of any dashboard, you can click on the Download icon and select the file type.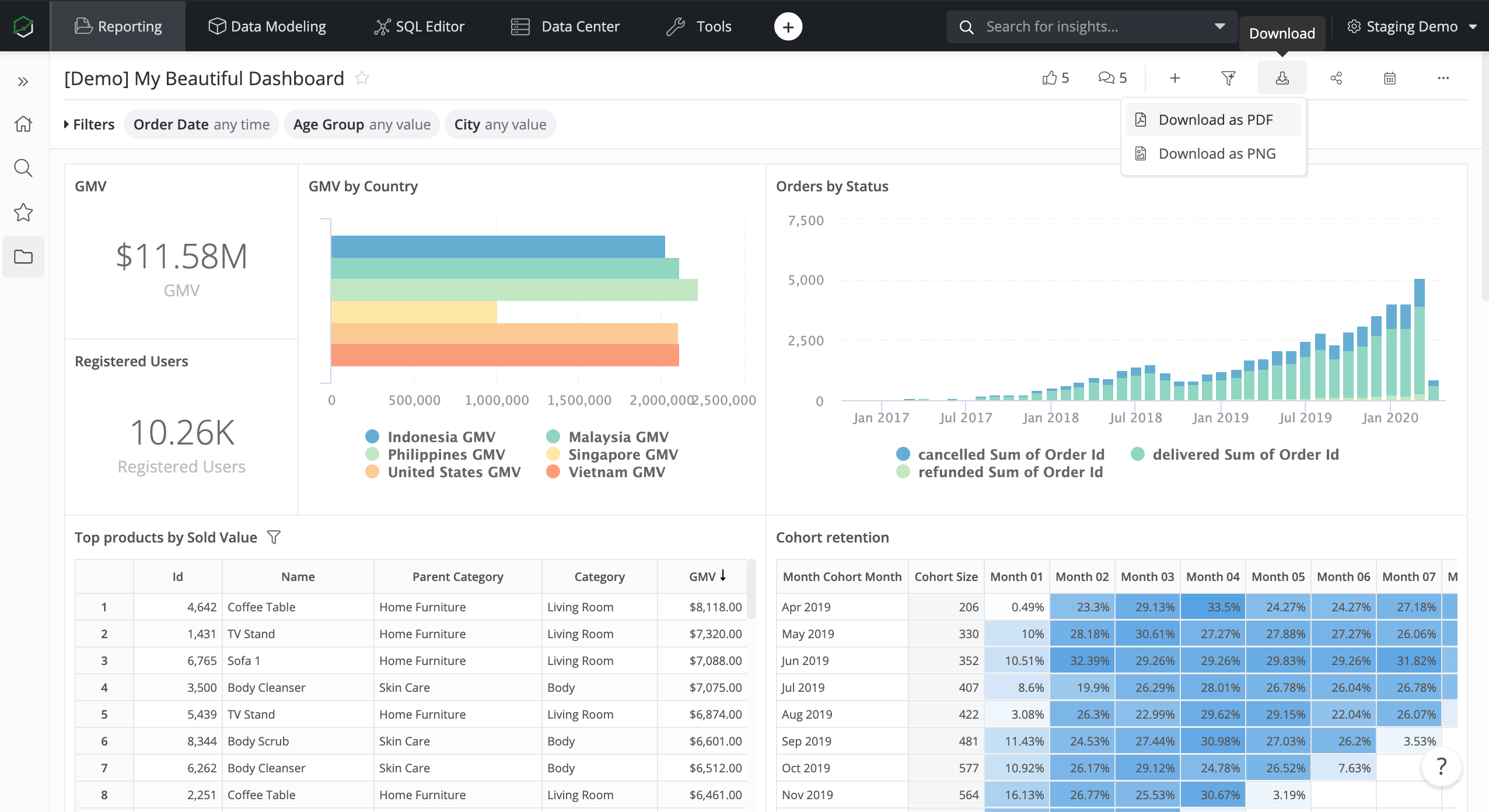 After selecting the export type, you can also track the download process via Notification panel, then click Download when the process is done.
Here we're downloading a dashboard for the next meeting, but it might take some time to wait until the process is complete. Turning on Auto-download mode will allow the file to be downloaded automatically and save us the hassle.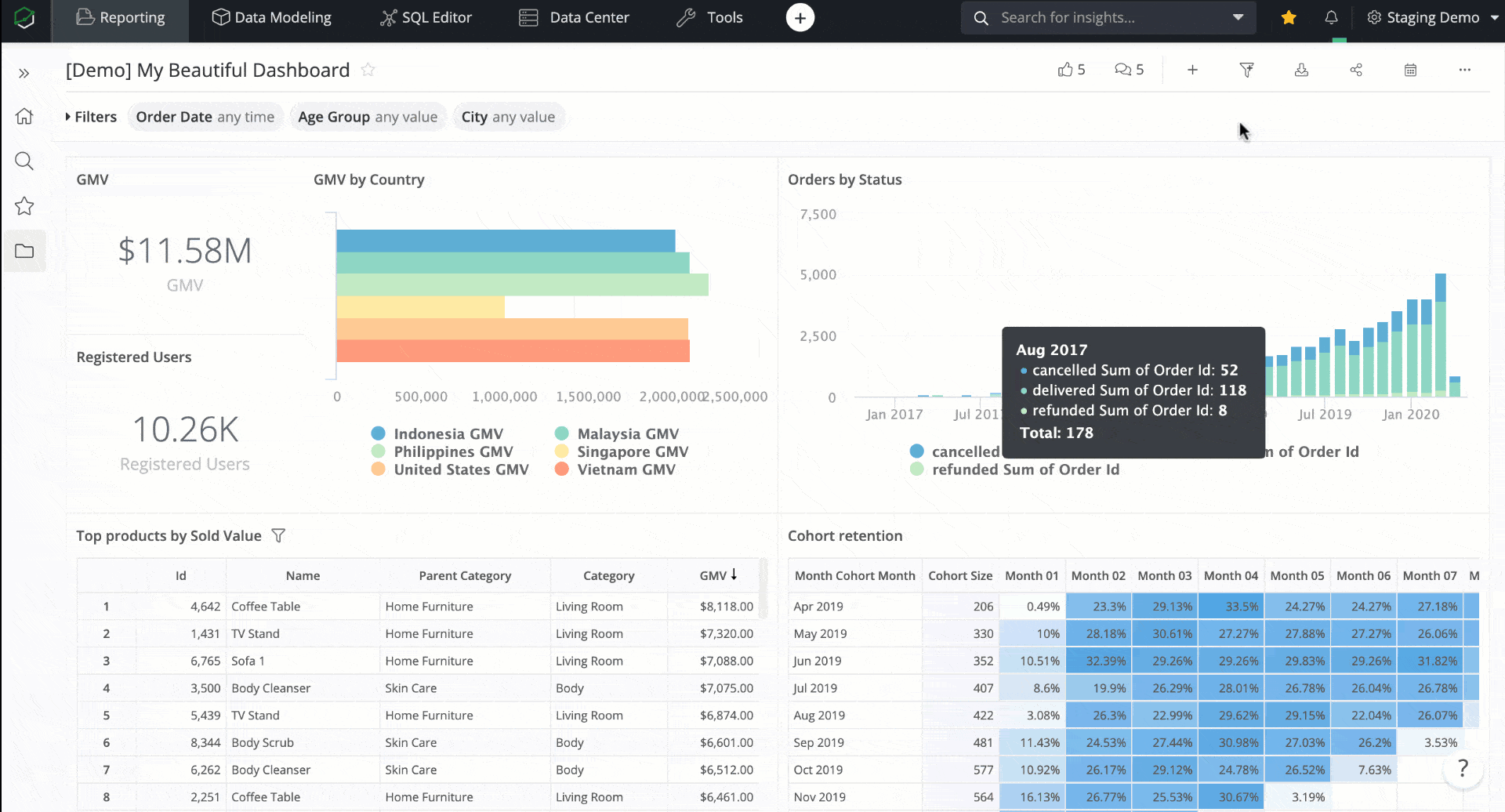 That's how to export your reports/dashboards to a local file in Holistics. Very simple, right? In case you want to suggest us to support downloading other file types, please feel free to send a ticket to [email protected].
See you in the next guide!