In Holistics, you can enforce permission control at several levels.
Data Source-Level Permission​
Administrators can share data sources to specific analysts from the Manage Data Sources page.
Data Analysts cannot view or modify database credentials information of any data source.
Behind the scene, the database user that they use to is the one specified in the data source itself. Therefore, the analyst can only run queries against the schemas and tables allowed for that database user.
Dashboard-Level Permission​
With User Access, you can share reports/dashboards/folders with specific users or groups.
Here we're going to share the Ecommerce Dashboard with a particular user or a user group. Just click on Share > Share by Users/Groups: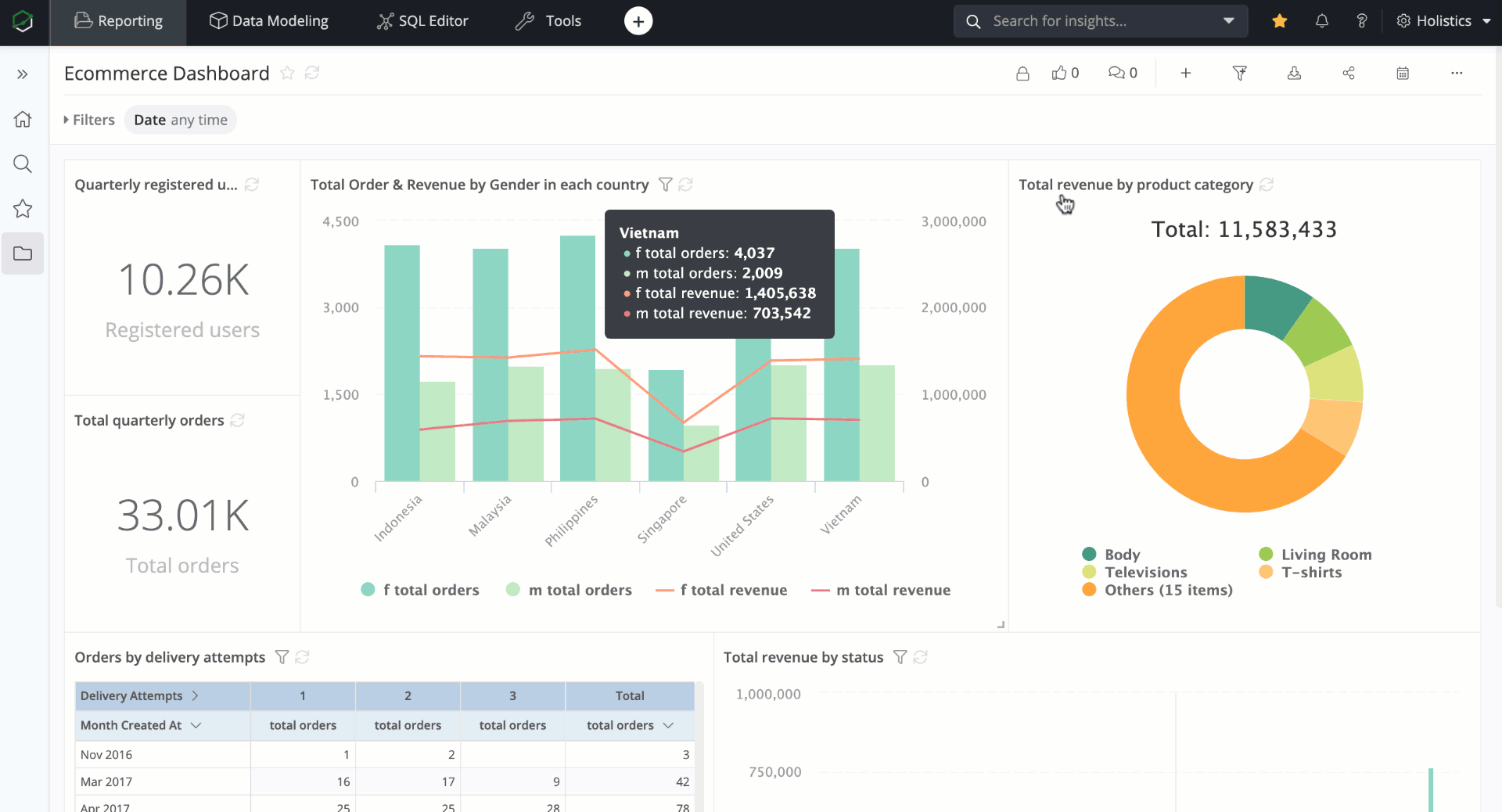 In contrast, if you want to publish my dashboard to all users, you can add All users tag as follows:
Roles and Resource Permissions Matrix​
All permissions of each role are listed below to help you decide which role to assign.
CRUD: Create, Read, Update and Delete
Holistics Permission Matrix : v3.0
Row-level Permission​
Row-level Permission allows you to grant filtered access for your users (aka record-level permission), please refer to Row-level Permission to learn more.
CRUD operations include: create, read, update and delete