Filter data in a dashboard
In Use Datasets to Explore data guide, we have known how to apply conditions to filter data in exploration. In this guide, we will walk you through the steps to apply filters on your dashboard.
Let's get started!
Differential Widget filters and Dashboard filters
Widget filters (or Local filters): Conditions that are applied on any specific report/widget

Here I'm going to apply conditions to my report when exploring it: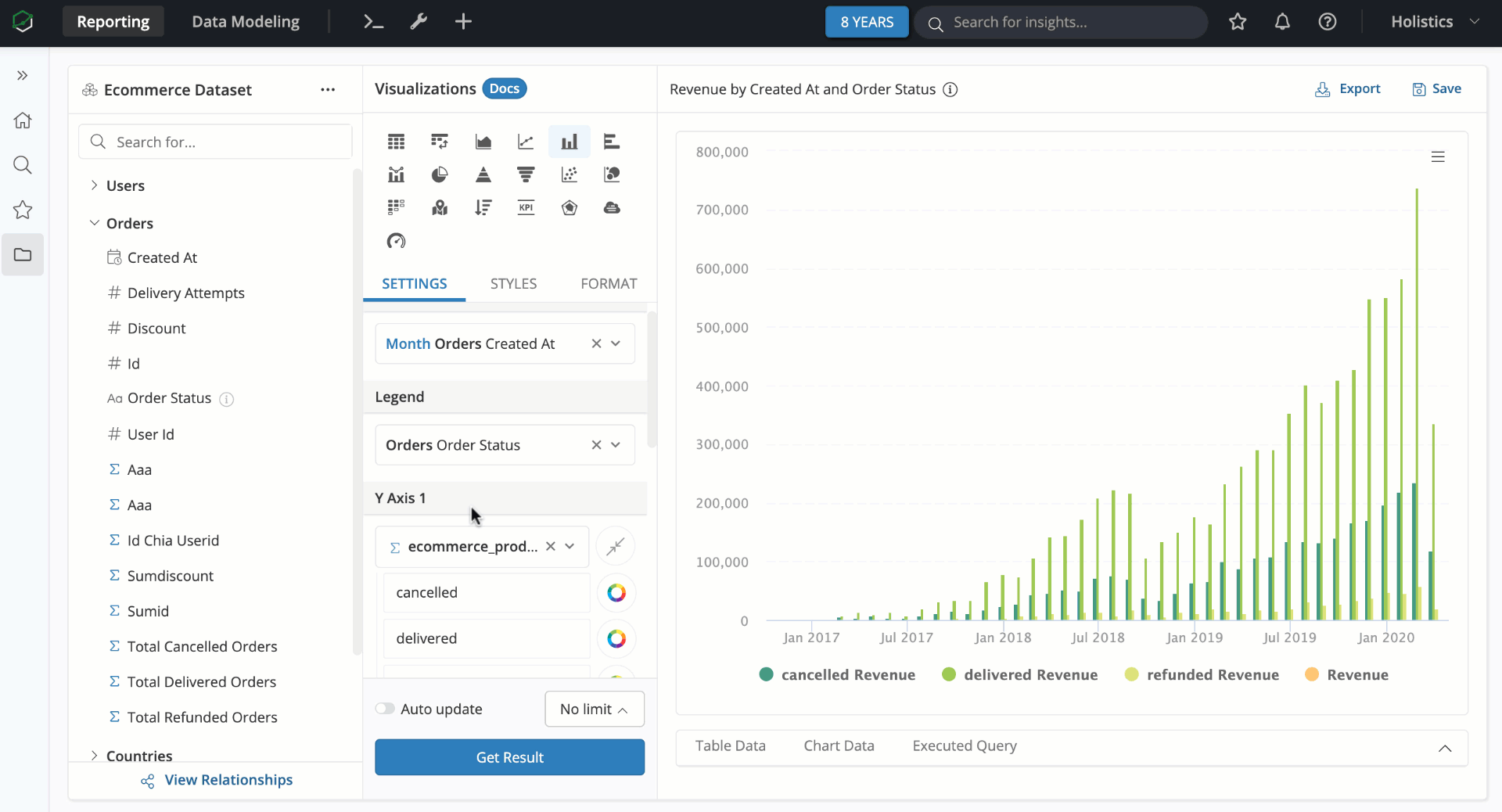 Dashboard filters: The main filters created at Dashboard level. When you edit a filter, a filtering condition will be generated and applied to the widgets that filter is mapped to.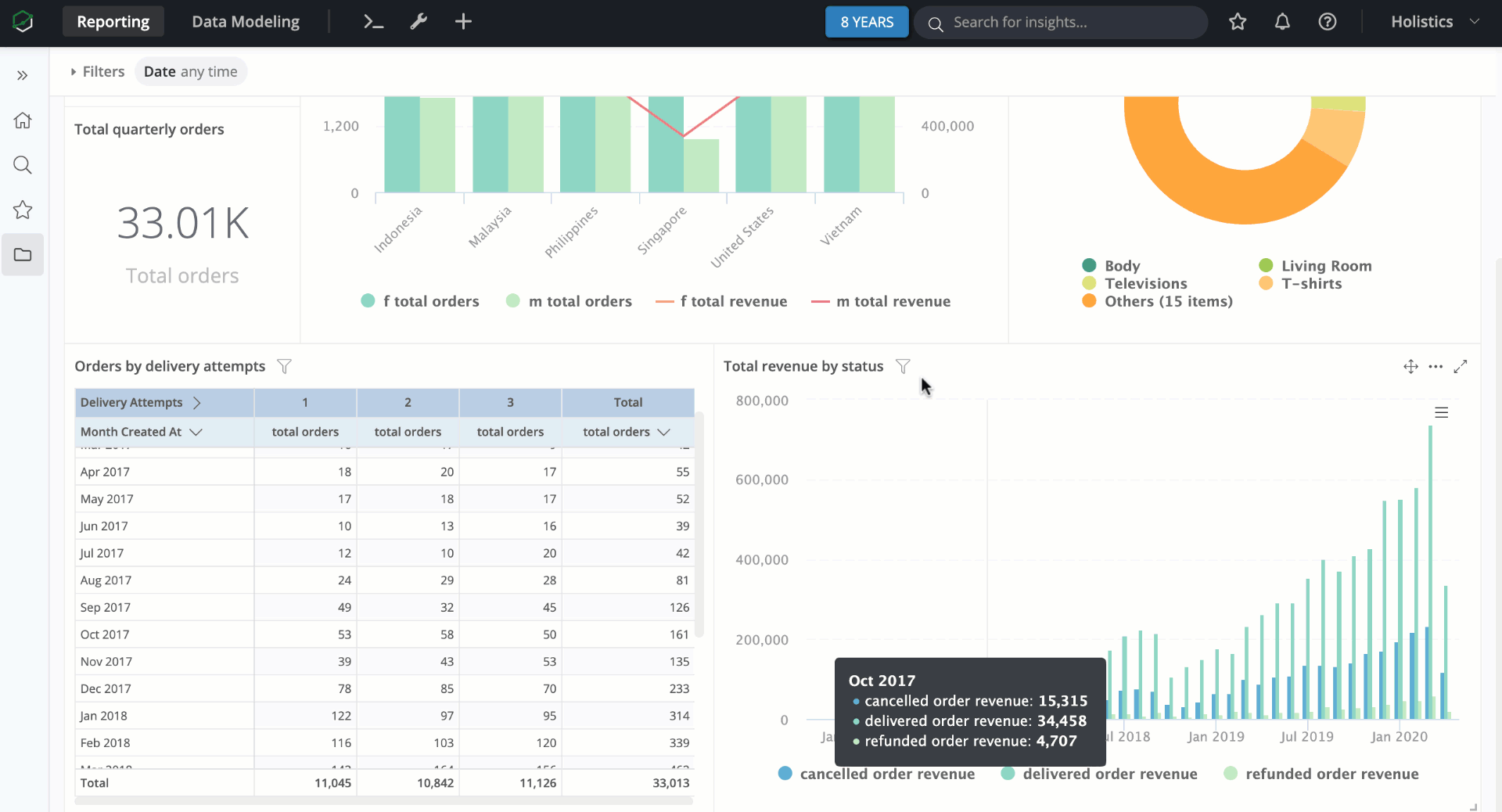 Setup dashboard filters
As a creator, you can add some filters to your dashboard so that consumers can flexibly interact and easily find the information they need.
Click on Add filter icon on the top right corner, and choose from the five types of filters (Field, Date, Text, Number, True/False) to filter your data. For more information on how these filters work, please refer to our docs about Holistics's Filters.
In this example, I'm creating filter named Date from field orders.created_at of Ecommerce Dataset and map it to orders.created_at fields of all widgets. When a viewer changes the Date filter value, a filtering condition will be applied to all widgets that are mapped to this filter.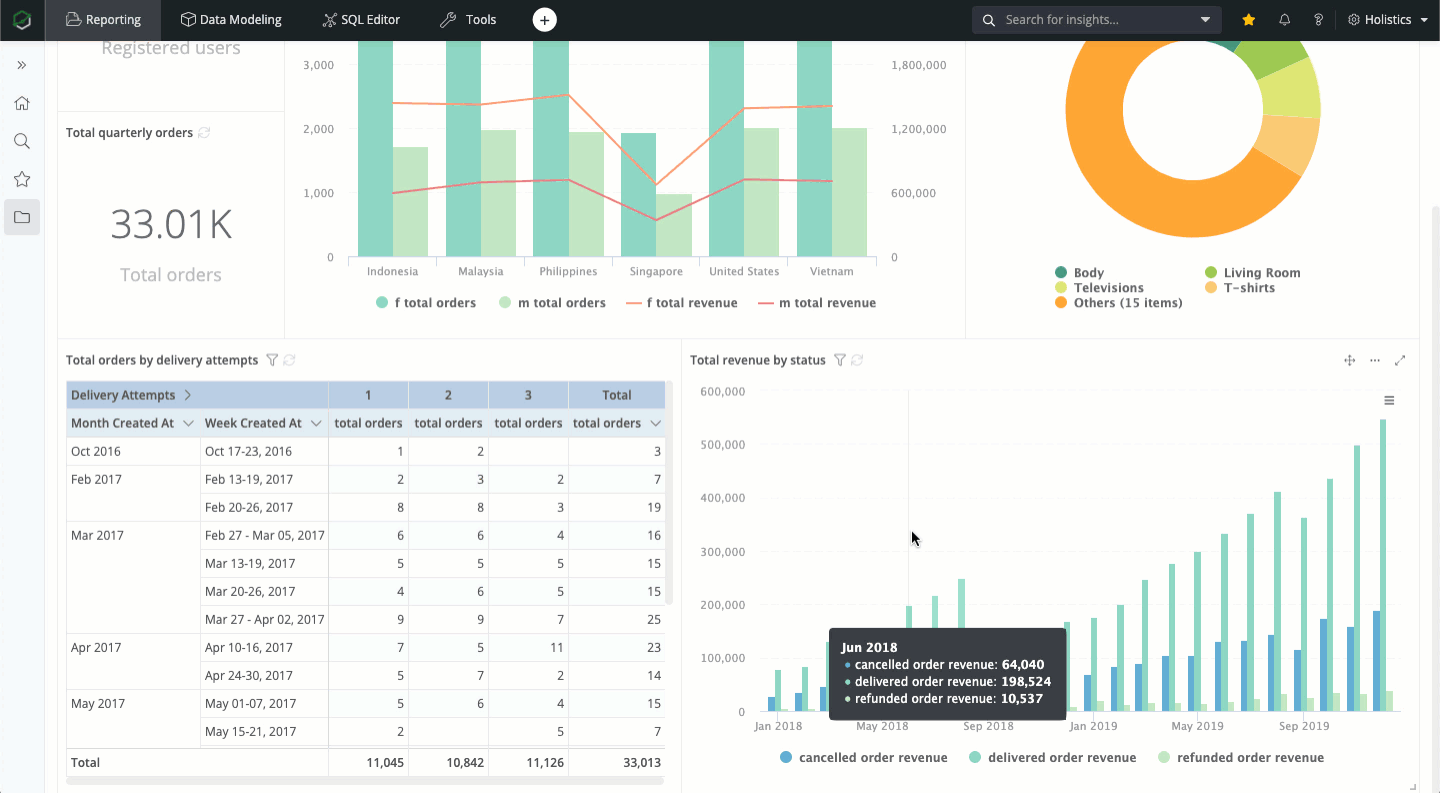 Apply dashboard filters
he Filters pane contains filters that were added to the dashboard by the creators. As a consumer/viewer, you can only interact with the filters to refine the dashboard data but can't add new filters.
Here I'd like to know data of all orders last year, so I simply change the dashboard filter as follows: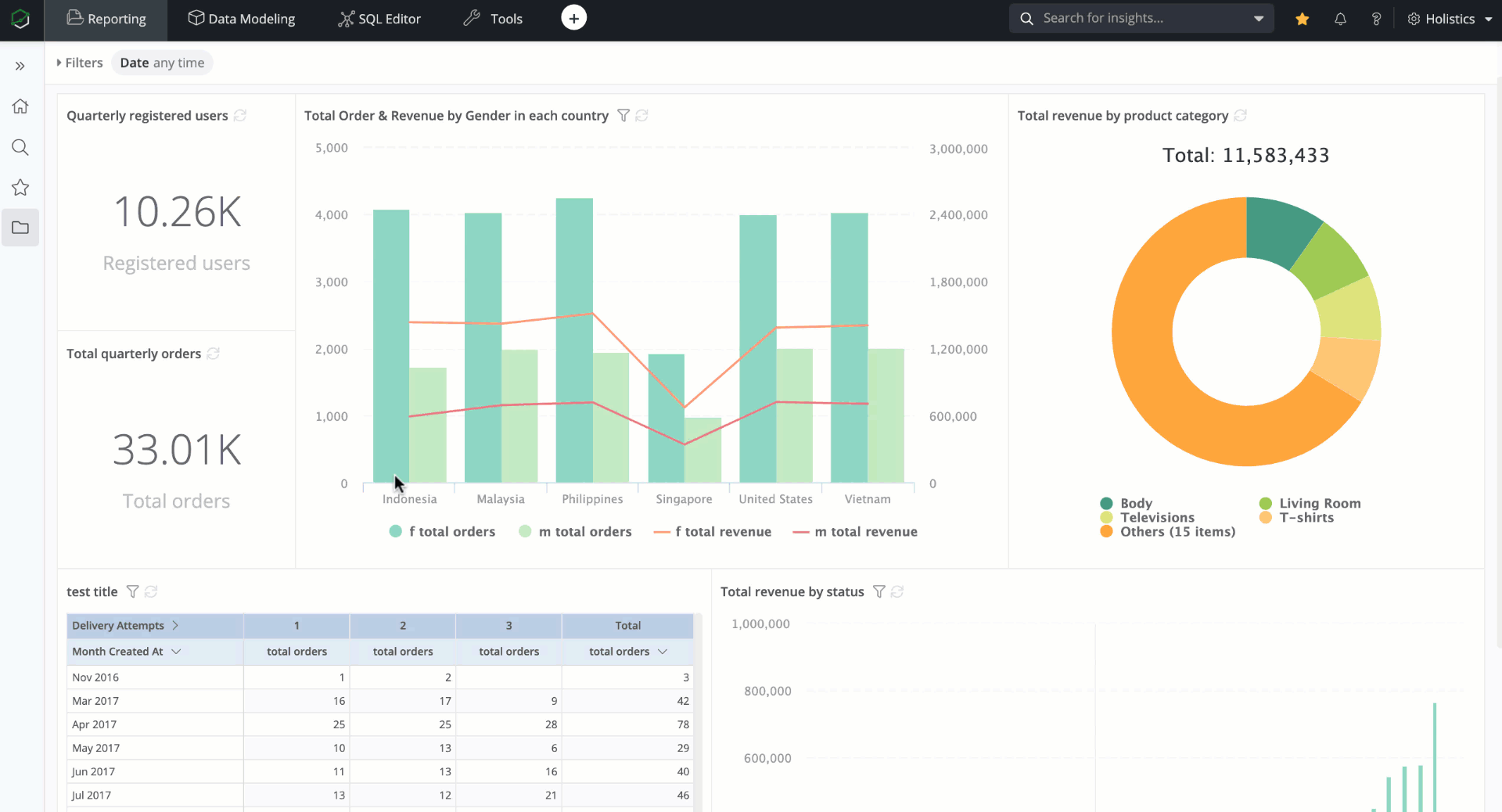 Due to the setup, not all widgets are affected by this filter. Let's see some tips to know if any specific widget is under filter's control:
Check the Loading indicator: When applying any dashboard filter, loading indicator only appears on widgets that are affected by this filter.
Check the Filter icon: If a widget is currently applied any filter (Local filters or Dashboard filters), you will see a filter icon on the top left of this widget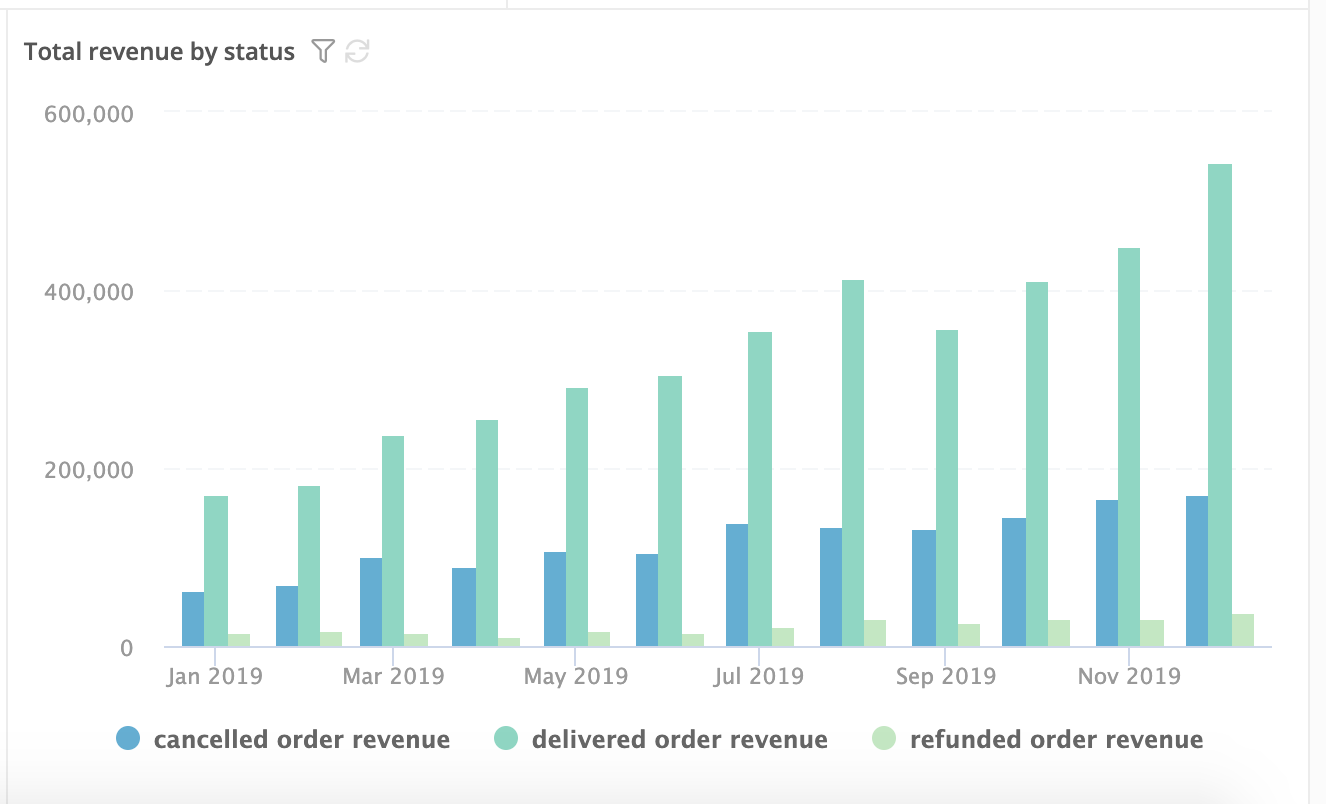 Check the Filter tooltip: To know if it's widget filters or dashboard filter, just hover on filter icon and check the conditions.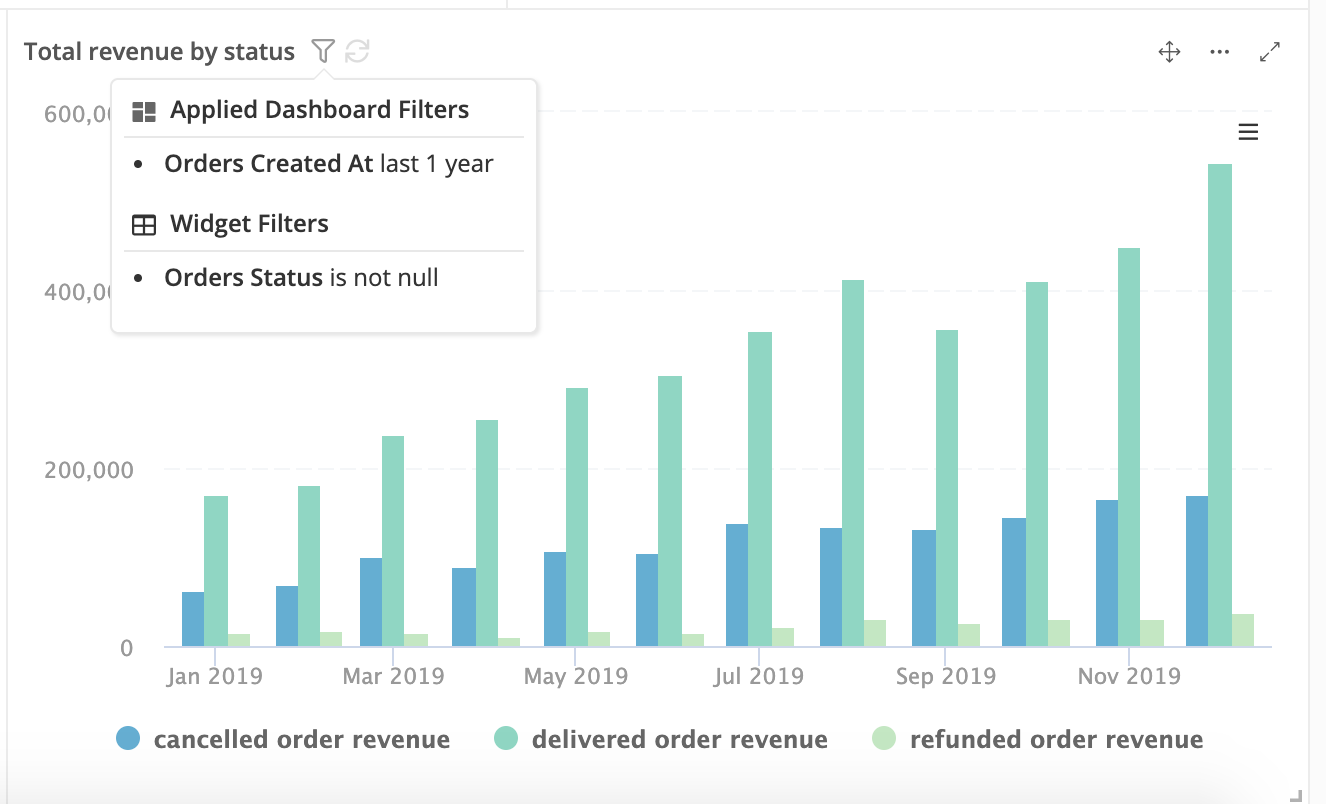 Open the widget's full view: When seeing the full-view of any widget, the filters that are not applied to this widget will be disable.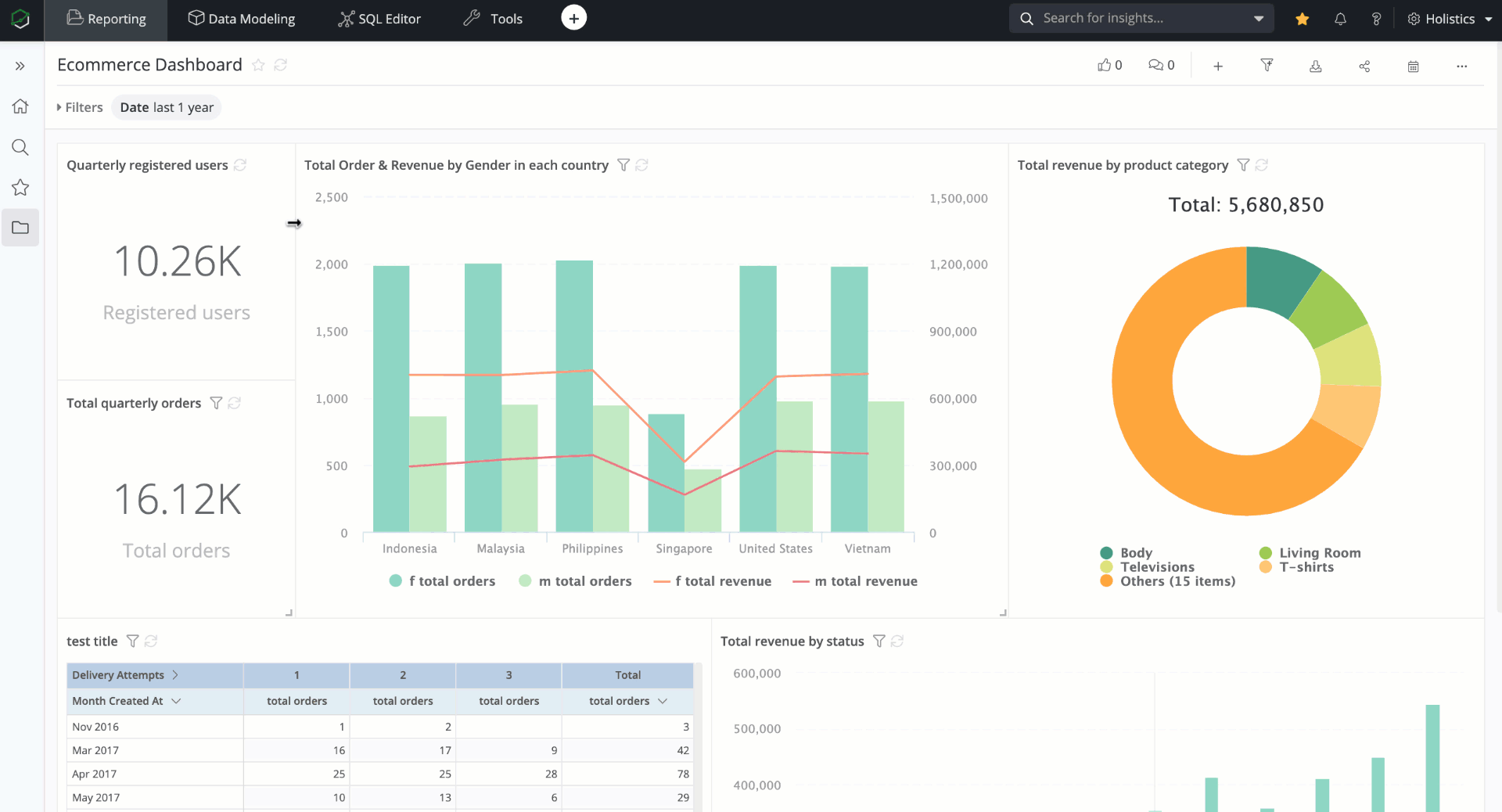 Clear dashboard filters
To clear any filter that is currently applied on dashboard, I just click on the Filter pane and clear all conditions, them click Submit.