Schedule Reports and Dashboards
Normally, when you just want to view a certain number, you need to open the platform, log in, navigate to the dashboard, apply certain filters, wait for the data to be loaded... That's a lot of steps just to view something simple!
Actually, you don't even need to open the platform - instead, let the numbers come directly to you. With Holistics's Scheduling function, a snapshot of the dashboard can be automatically sent to your employees, customers or partners at specified intervals.
Currently supported channels are Email, Slack and Google Spreadsheet. In case you're using other integrations, do not hesitate to let us know via [email protected]
Note that only Admins and Analysts are able to setup schedule for a report or dashboard. For more information, please refer to our document: Users Role
Setup Email Schedules
Here I'm creating an Email schedule for my Ecommerce Dashboard by simply clicking on Schedules in the report or dashboard, and Add Email schedule.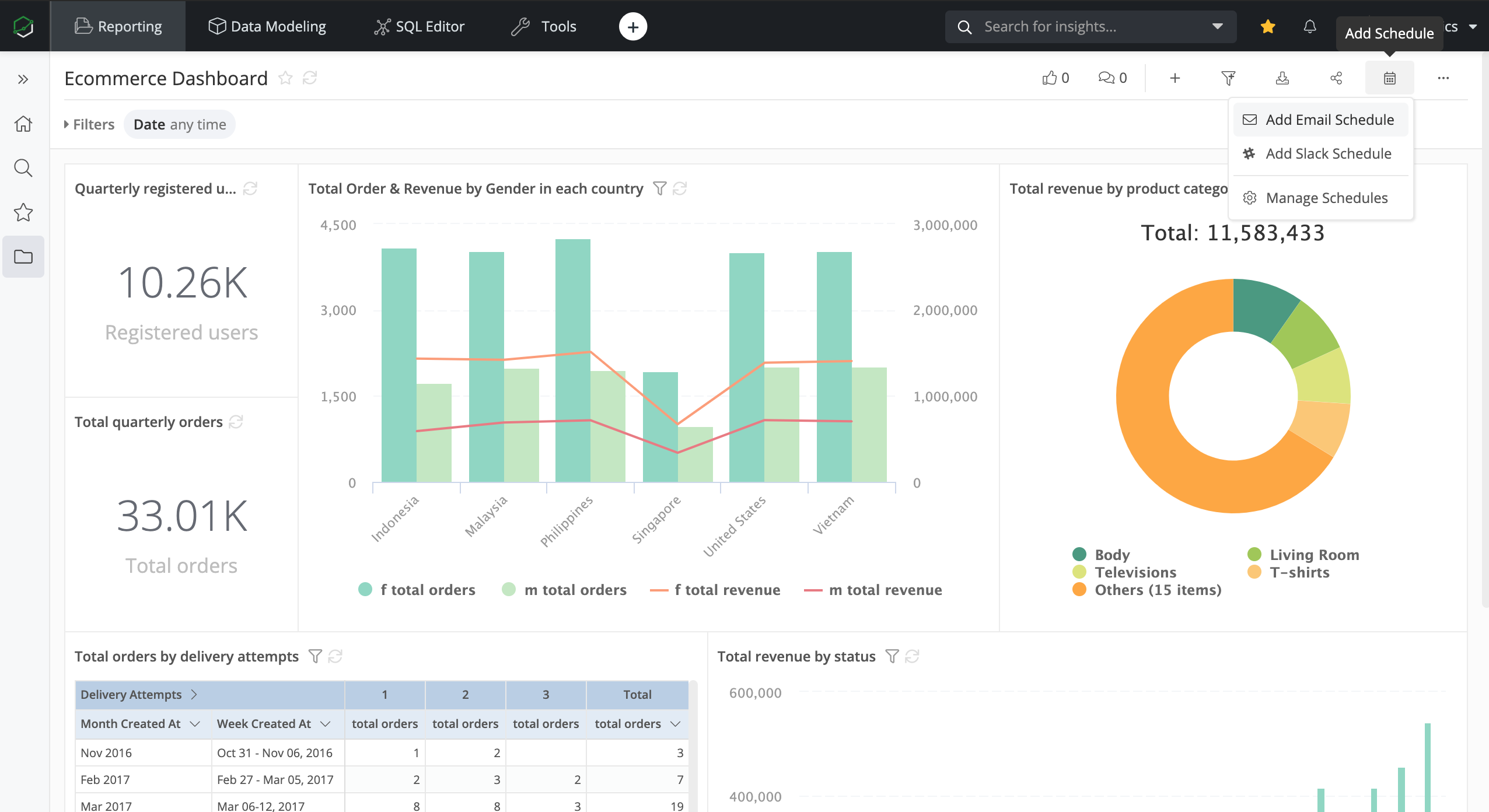 Then, I'm typing the list of email addresses that I'd like to send my dashboards to, and setup schedule to be sent weekly at 7 a.m Monday.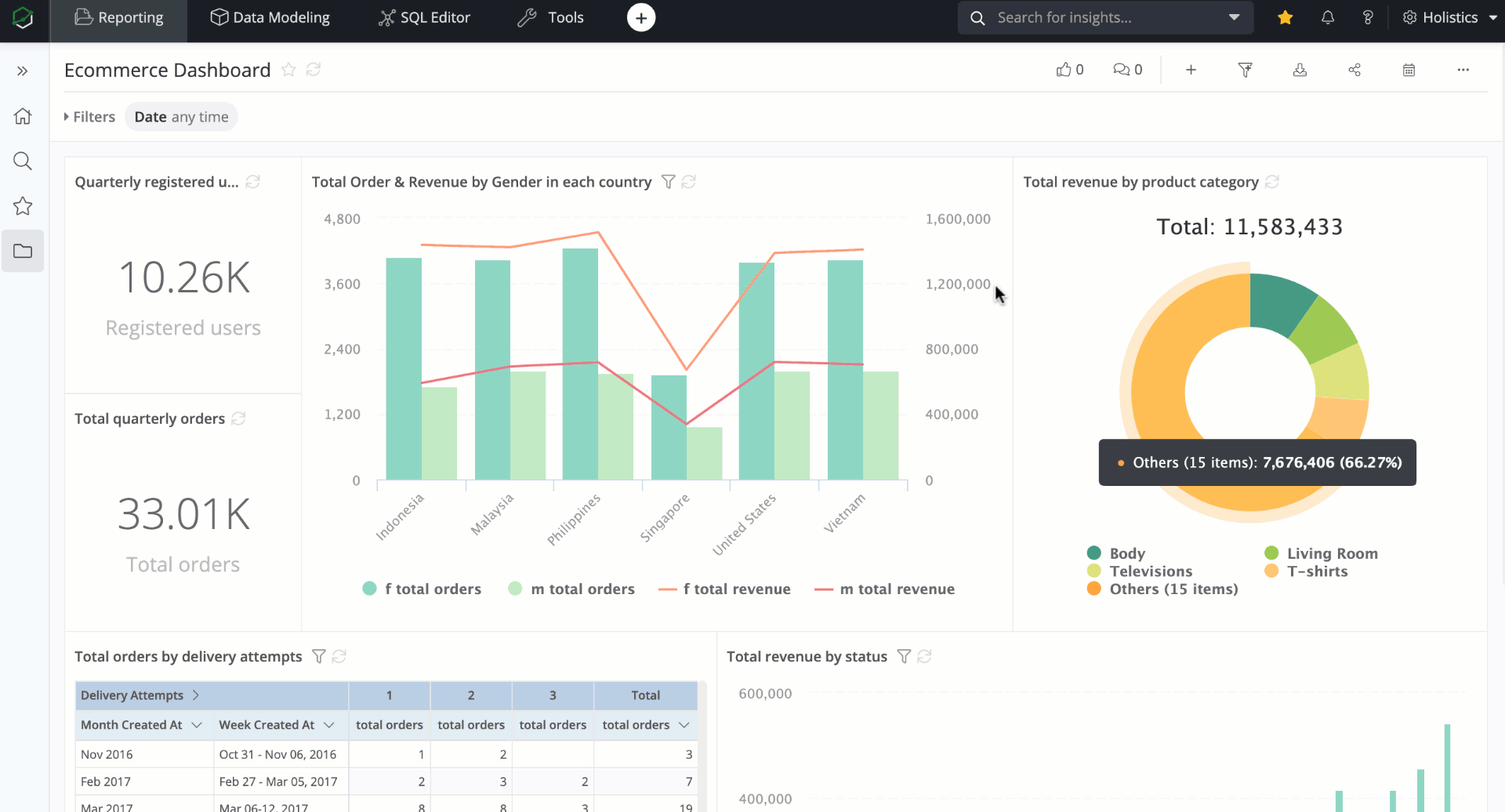 Additionally, you can also customize your schedule by modifying these options:
Filters: Override filters on your dashboard
Email Content: Customize the email message. If you left the subject blank, we will use the title of the dashboard by default.
Attachments & Link to Dashboard: Attach PNG/PDF/Excel files in your email schedules for data preview purpose, and include link to Dashboard in your email as well.
To make sure my schedule works well, I'll run a test to see how the Email look like by clicking on Send test button. Here is the email that I receive after that: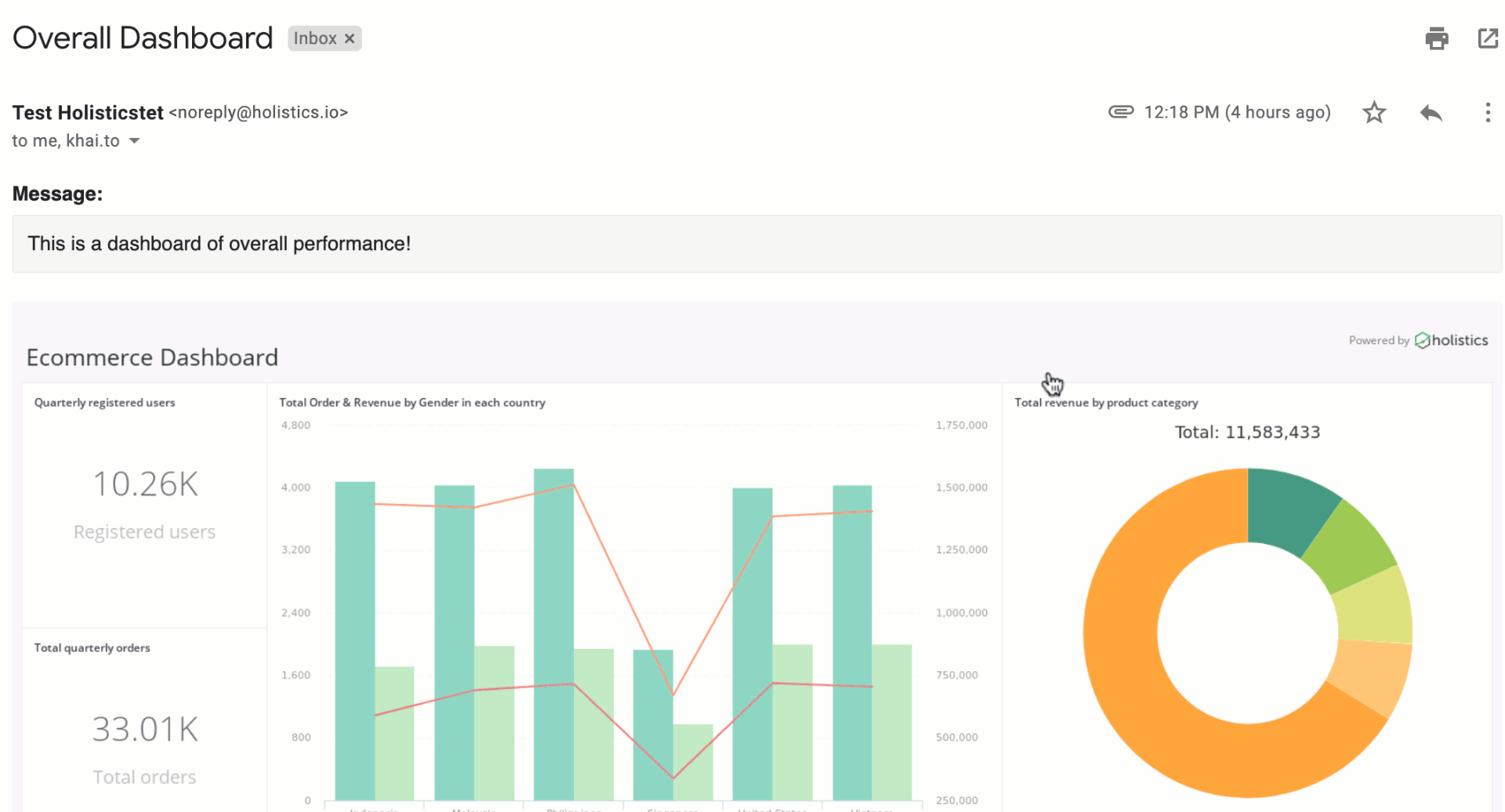 After that, I save my setup and forget all manual work from now on!
Setup Slack schedules
You can do the same to add a new Slack schedule.
After clicking on Add Slack schedule, you will be redirected to Slack authorization page and asked for a Slack channel you want to send to. This authorization process is required for every user since Holistics can only post to Slack channels which the user has access to.
I'm going to fulfill these following information to finish my setup:
Channel: Slack channel that you want to send the reports/dashboards to. Here I select the channel named slack-test
Schedule
Message: I want to provide some context. That's why I added Khai's Ecommerce Dashboard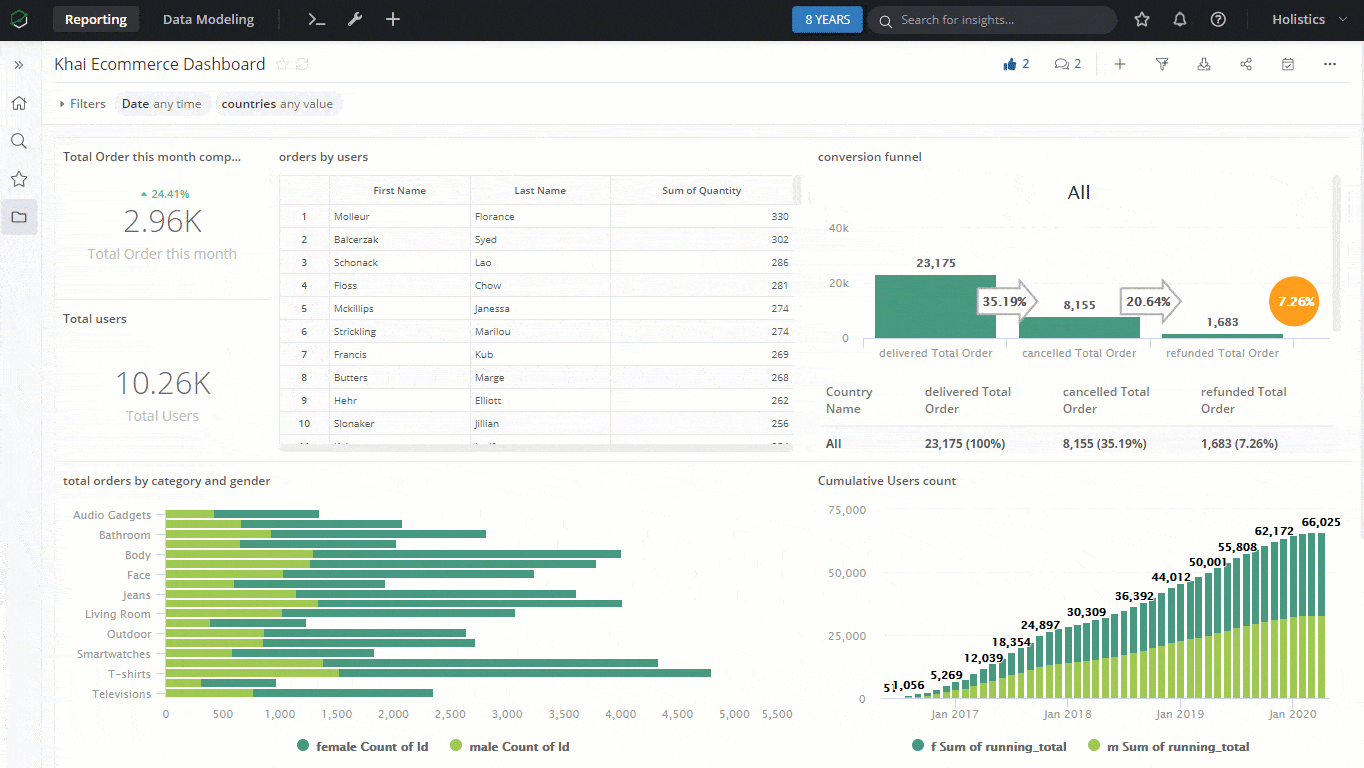 Setup Google Sheet scheduled exporting
Sometimes, you want to push raw data from your database into Google Sheets, so that you can perform further reporting calculation within this sheet itself. Let's our Google Sheet scheduled export helps you!
To configure a schedule, you can go to a dashboard > Click Schedules on the top right > Select Google Spreadsheet, then follow instructions to setup it.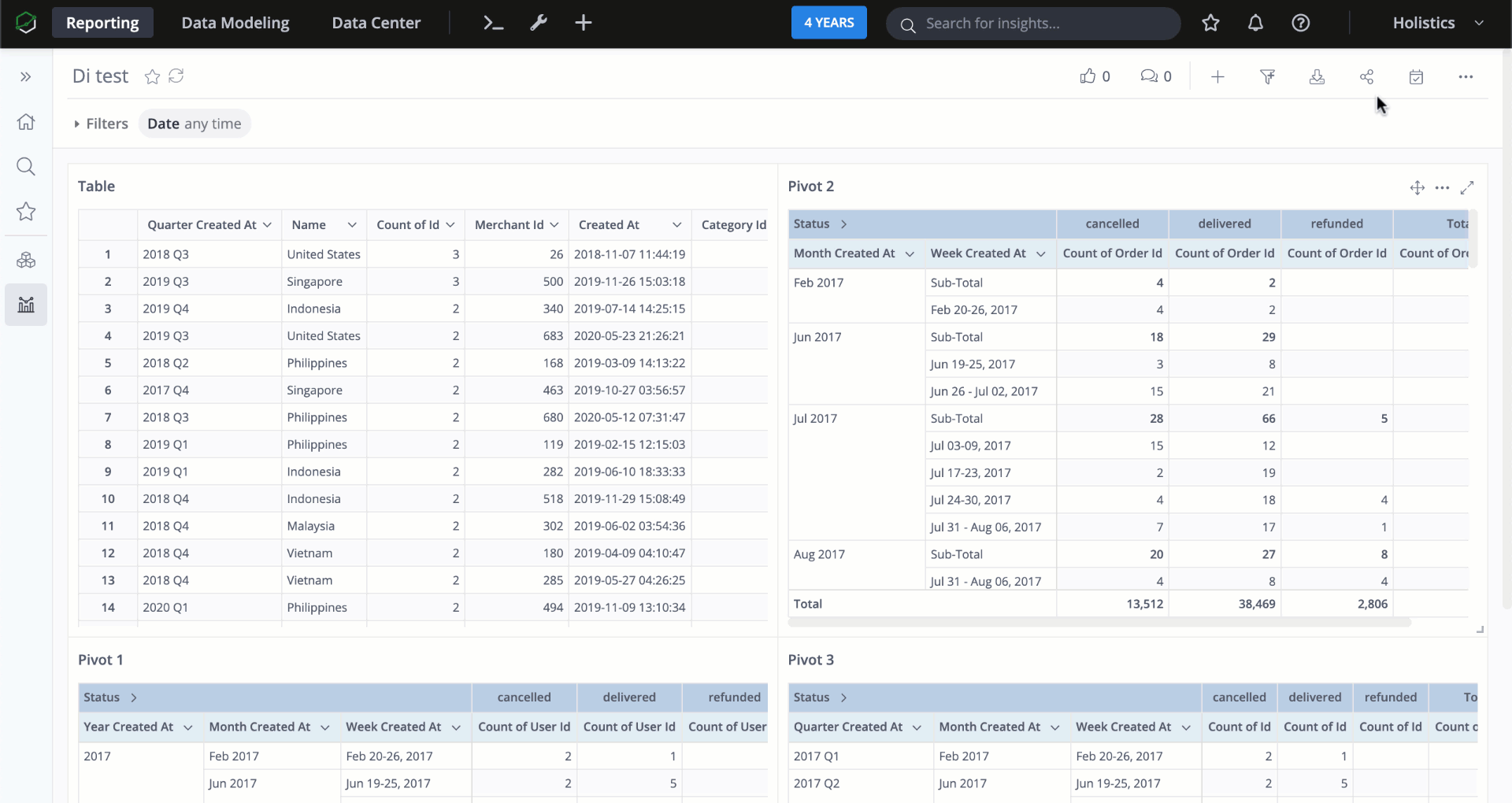 Manage all schedules
To see all schedules that have been setup on any report/dashboard, click on Schedules > Manage all schedules on the top right corner.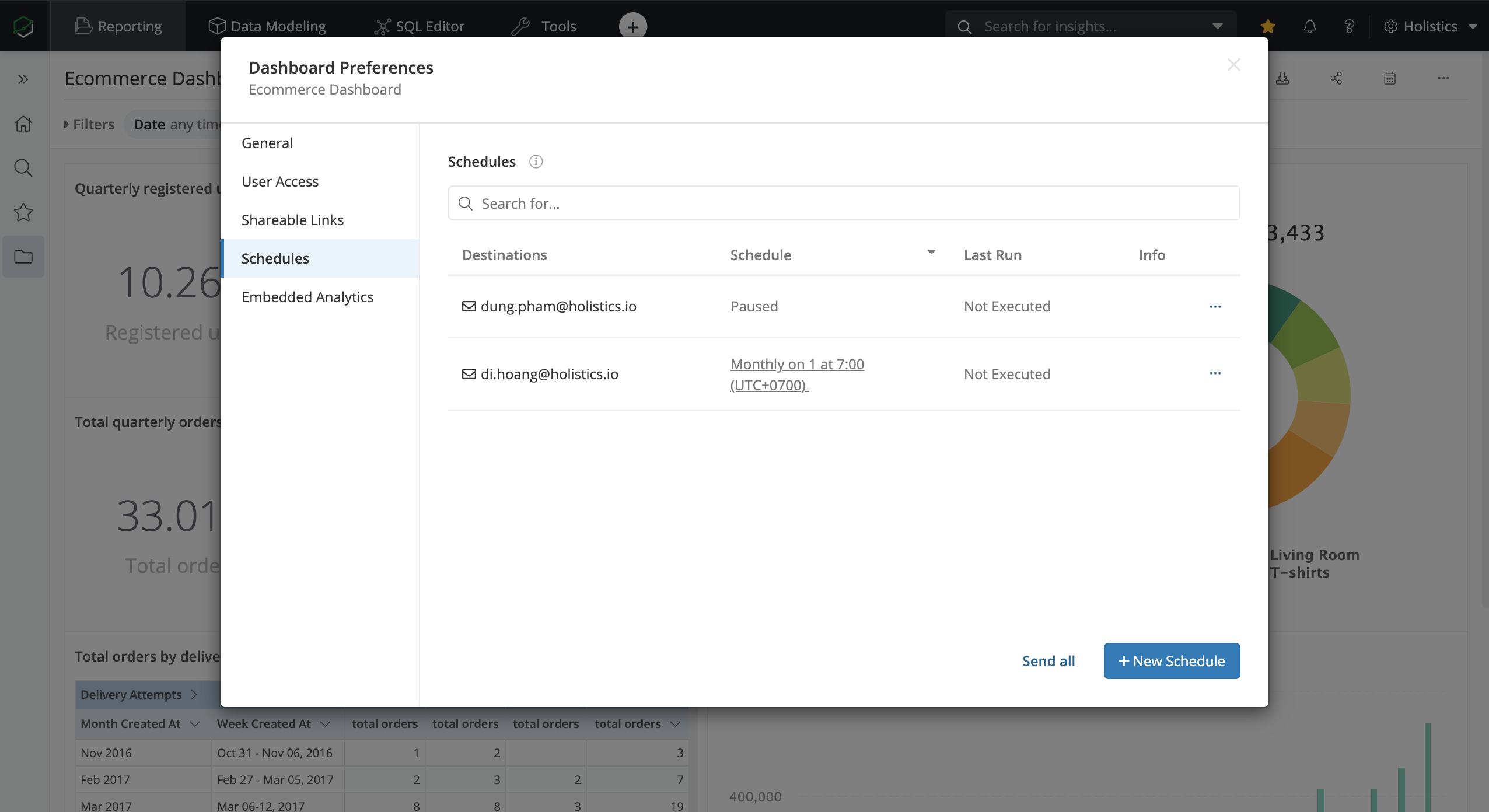 In case you want to see all schedules in your tenant, go to Tools > Schedules